This is going to be the first of a three part set of posts on ReThinking Mixing Friends And Business.
If you've been reading this blog long enough, you know I have a great appreciation and love for the movie, "Almost Famous." It's definitely one of my all-time favorite movies because not only is it entertaining, but it brings to light so many life lessons. One of those life lessons is the intersection of friends with business. Lester Bangs warns William Miller about the dangers of becoming friends of the band. His rationale is that it would hurt his ability to do his job well. His job is to write the truth about what he sees and what he thinks about the band. If you become friends with the band, can you really crucify them?
By the end of the movie, William is at a crossroads. He owes his completed article to Rolling Stone magazine, but is struggling with how to write it because he knows that the truth is harsh and Stillwater (the band) may not recover from such brutal honesty.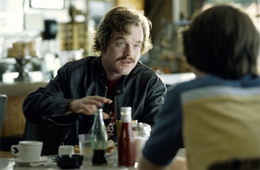 While at this crossroads William calls Lester for advice and the following is shared:
Aw, man. You made friends with them! See, friendship is the booze they feed you. They want you to get drunk on feeling like you belong.
That line is followed up with this gem:
My advice to you. I know you think those guys are your friends. You want to be a true friend to them? Be honest and unmerciful.
William, with amazing journalistic integrity unleashes the brutal truth in his article for Rolling Stone. During the fact checking process the band is blown away by what he's written. It's harsh, honest, and uncomfortable to say the least. The reason their shell shocked is because as Jeff states:
He was supposed to be our friend.
Talk about a life lesson and a half.
Our industry is filled with chances to be honest, authentic, and genuine. But, too often we pass on those chances. I've been overly critical of so-called professional analysts like soon to be former Forrester Social Media analyst Jeremiah Owyang. An analyst is supposed to dig in to a situation and honestly assess it. These analysts, with rare exception never provide the brutal honest truth. They avoid controversy and critique like it was the plague. In short, they don't do the job they're being paid to do.
I tend to believe the reason they don't provide an honest assessment of company, person, or situation is that it's not to their personal benefit. They need to maintain these friendships and connections for future gain. They need to keep things more friendship focused than business focused. You need only look at the number of people leaving analyst firms to join a company they've previously "analyzed" to see what I mean.
The other analogous situation where the role of analyst lacks objectivity due to friendships is with sports commentary.  Have you watched Sports Center lately?  There's not reporting or analysis taking place, save for Bill Simmons.  It's clear that traditional journalists like Chris Berman would rather remain chummy with athletes than honestly critique them.  It's clear that former athletes like Mike Golic would rather stay neutral than provide the unique type of insight and evaluation only a former athlete can bring to the table.  There's no real critique taking place.  There's no real analysis.  The depth they're providing is about as shallow as Paris Hilton.  Yes, we're talking paper thin.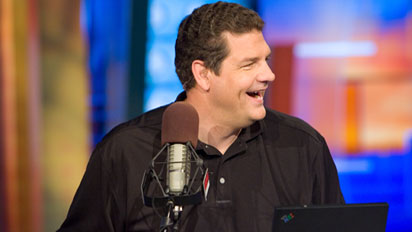 Does this surprise you?  It shouldn't.  If you're an athlete, would you want to grant an interview to a hard hitting reporter or analyst who might make you look bad?  Of course not.  But, to the reporter who provides softballs, you'll grant access all day long.  The general public isn't as demanding as I am.  They can't tell the difference between true reporting and a surface level puff piece.  If your audience can't tell the difference and your subject matter will shun you if you are overly critical, it becomes a means of self preservation to not be critical, hard hitting, or controversial.
It's tough to mix business and friendship.  It's not easy.  It shouldn't be.  If it were that easy you probably aren't really friends in the first place.  Parts II and III will be up later this week.  Stay tuned.